Looking for a pink motorcycle helmet? Or one with a splash of purple to match your motorbike? Never fear- we've found the best pink and/ or purple motorcycle helmets available from REPUTABLE sellers and rounded them all up here for you.
*We work hard to make this the best motorcycle touring & tips website possible, for both male and female bikers. The website is supported by our readers, so if you buy through links on this site we may earn a commission- at no extra cost to you. All opinions remain our own.
All images on this post which aren't my own are from SportsBike Shop
---
Best Pink Motorcycle Helmets
Sometimes, you just need a splash of pink and purple in your life. And that splash is even better when you're on a motorcycle.
I wrapped my Kawasaki ninja purple with pink accents last year, so I've been looking for a decent pink motorcycle helmet to match it for a while. And I'm pleased to say I've found a few from quality manufacturers.
How to choose a motorcycle helmet
I'd just like to start with an obvious but important point… If the helmet isn't fit for purpose, don't buy it. No matter how pretty it may be.
I turned down several helmets which had beautiful designs, because they either didn't fit right or weren't suitable for everything I wanted to do, which is a mixture of motorcycle touring in the UK and Europe and some track days.
I also turned down several from manufacturers I didn't know; after all, this helmet literally protects your skull and brain. A pretty design needs to be on top of a functional and robust protector.
So, with the boring stuff out the way, let's look at some pretty motorcycle helmets!
---
Best Pink & Purple Motorcycle helmets
I LOVE these helmets so much. So. Much. Pink! Of course, these helmets are suitable for both male and female bikers- just get one which suits your head, your budget and your requirements.
Shoei NXR 2 – Nocturne TC7: Pink & Purple motorcycle helmet
The Shoei NXR2 Nocturne TC7 full face motorcycle helmet has all the safety and design features you'd expect from Shoei. It's been tested in a wind tunnel for aerodynamics and noise and has passed all the most stringent safety and quallity tests. The NXR2 is the lightest and most compact full face helmet in the Shoei range.
It has outstanding shock absorption, but huge visibility, variable ventilation and a soft comfort liner, all within a compact lightweight shell. The pads are removable for cleaning (useful for those of us who wear makeup when we ride and it's also designed to be quick drying for those hot summer rides (read: sweaty)
Conforms to the latest ECE 2206 certification
Lightweight
Amazing visibility, even on a track
Double D strap
Aero shape and airtight visor helps reduce wind noise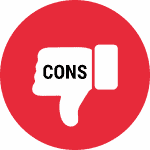 I'm struggling to find anything I really don't like about this helmet. Initially, I missed having the built-in sun visor, but the new adaptable visor has fixed all that.
---
EDITOR's NOTE: This is the pink motorcycle helmet I bought a few months ago and it's fantastic. I've used it on several track days and also while motorcycling in Germany, France and Switzerland.
We fitted a motorcycle intercom to it (it needed to be added at the back so it didn't stick out) and I've also fitted a colour changing visor which is SUPERB. Expensive, yes, but when you ride in the mountains in summer it's so lovely to have a visor which adapts to the light.
Where to buy the Shoei NXR 2 – Nocturne TC7?
You can buy the Shoei NXR 2 – Nocturne TC7 purple & pink motorcycle helmet from these reputable sellers:
Other Shoei pink motorcycle helmets to consider:
---
Shark D-Skwal 2 – White & Pink Motorcycle Helmet
Shark now has 25 years of experience creating helmets and they remain one of the best motorcycle brands. The Shark D-Skwal 2 is made from injected thermoplastic resin and has a Maxvision pinlock visor, built-in anti-scratch sun visor, and a space created for Sharktooth, Shark's in-house developed Bluetooth communication system (but you can fit other bluetooth intercom communications systems if you wish.)
Built in sun visor
Good ventilation
Lightweight
Comfy to wear
Great price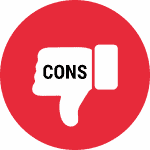 Some people say it is a little noisy at high speeds
If you're used to other brands, the fit can be small, so try before you buy
Where to buy the Shark D-Skwal 2?
You can buy the Shark D-Skwal 2 white & pink motorcycle helmet from these reputable sellers:
Other Shark pink motorcycle helmets to consider:
---
Scorpion Exo-491
The Scorpion Exo-491 lightweight sports tourer motorcycle helmet has a moisture-wicking liner and an internal drop-down sun visor, useful for changeable weather days.
It also has an effective RAM-AIR ventilation system, a high-quality, removable and washable KwikWick inner lining and a 5 year warranty.
Internal drop-down sun visor
ECE 22-06 certified for use on the roads
Lightweight construction
Removable pads
Great price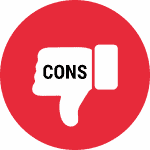 Can feel tight, especially when new, so try before you buy
Pinlock can be annoying
Where to buy the Scorpion Exo-491?
You can buy the Scorpion Exo-491 purple & pink motorcycle helmet from these reputable sellers:
Other Scorpion pink motorcycle helmets to consider:
---
HJC R-PHA 70 – Erin Pink
The HJC R-PHA 70 is a lightweight hybrid touring helmet with internal sun visor and anti-fog visor.
The shell and components have been carefully engineered to create a helmet with an internal sun visor which weighs the same as the track-focused R-PHA 11. It has a large aperture, anti-fog quick release visor and generous, versatile ventilation at the top, front, side and rear of the helmet to adapt for all riding conditions. Because it's so lightweight, you'll find it easy to add a motorcycle helmet camera to it if you wish.
Internal drop-down sun visor
Enhanced shock-resistant performance and lightweight design
Moisture-wicking lining for quick drying and comfort
Large aperture quick release visor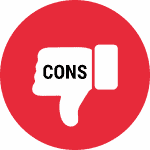 The visor can be annoying to use with gloves on
Sun visor can be 'sticky' when new
Where to buy the HJC R-PHA 70?
You can buy the HJC R-PHA 70 pink motorcycle helmet from these reputable sellers:
Other HJC pink motorcycle helmets to consider:
---
We hoped you found this roundup of the best pink motorcycle helmets useful. You might enjoy these posts too: