Looking to discover the best motorcycle intercoms and bluetooth headsets so you can stay connected on your rides? You're in the right place- here we review 7 of the best motorbike helmet intercom systems for all situations and budgets.
*We work hard to make this the best motorcycle touring & tips website possible, for both male and female bikers. The website is supported by our readers, so if you buy through links on this site we may earn a commission- at no extra cost to you. All opinions remain our own.
---
The Best Motorcycle Intercoms for you- reviewed
In a rush? Here's our selection of the best motorcycle intercoms after review:
Want to learn more about how to choose the best motorbike bluetooth intercom for your needs? Read on!
---
Why use a motorcycle helmet intercom?
Whether you're riding solo, pillion or in a group, intercoms make motorcycling more enjoyable as well as a lot safer. I've ridden all over the UK and Europe and most of the time my husband and I have been riding together. Having helmet intercoms allows us to chat as we ride, as well as point out potential dangers in case the other person hasn't seen them yet.
We also use them on the track- he's teaching me to go faster. 😏
So, if you ever ride with other people, they're a brilliant way of staying in touch without needing hand signals or fast conversations at traffic lights.
A motorcycle intercom system can also be used to connect with your phone, either to take/ make phone calls or to listen to music. Personally, I don't like listening to music as I ride, but I know many bikers do, so we've reviewed some intercom systems which do that for you. You can even get ones which connect with your motorcycle sat nav.
READ MORE: The BEST motorcycle sat nav systems on the market today
---
How to choose the right motorcycle bluetooth headset or intercom for YOU
Choosing the right motorbike intercom system can be challenging as there are so MANY options to choose from.
The best way to decide is to list the features you need, which is why not every headset is right for every biker.
Some of the most common and useful features of motorbike helmet intercoms include:
How many other headsets it can pair with
Battery Life/ talk time
Weatherproofing- can it deal with rain or dust?
Range (how far you can get from the biker you're talking to)
Ease of use with bike gloves on
Noise
Charging time
Ability to change between motorcycle helmets (should you buy a new one)
Be aware that some bluetooth motorcycle intercoms will only pair with others of the same brand. However, an intercom offering universal connectivity can pair with others, regardless of brand.
Always make sure the system fits your type of motorcycle helmet. Also, whenever possible, check out customer motorcycle intercom reviews for real-world feedback from bikers who've used it (like this!)
---
How do motorcycle bluetooth intercoms work?
Early motorcycle intercoms were more or less an earphone lead connected to a mobile phone or sat-nav. Consequently, it was only possible to listen to or call via an inline microphone with limited communication. Furthermore, talking to the pillion required being physically wired to each other, making dismounting a syncronised affair (even funnier when you forgot…!)
Smartphones and Bluetooth wireless connectivity have revolutionised motorcycle intercom systems. Now, riders can make and take calls safely without touching their phones and can enjoy wire-free rider to rider or pillion intercom communication.
The system can be a basic talk-only version or offer other features depending on the make and model. These may include separate volume controls, a built-in radio receiver and dual channels so you can talk on your phone while receiving GPS voice commands.
---
How do you talk to another motorcycle rider or pillion?
Motorbike bluetooth headsets make it easy to talk with another rider or pillion on the go.
Both parties need a bluetooth intercom system fitted into their helmet and these need to be paired BEFORE you set off- it's not easy to do as you're riding.
CAUTION: Some budget motorcycle intercoms can only pair with the same brand- so choose carefully.
Once paired, you'll be able to hear each other. Most systems are 'live' all the time, so you can hear everything the other person says, when they say it.
Some systems can be set to only be 'live' when a button is pressed, and some (often used by motorcycle training schools) can be set to be one-way, so the trainee can hear the instructor but not the other way around.
It's important to remember that range is a big factor. If you go too far from the other rider (hopefully you won't be too far from your pillion!!!), you will lose connection and won't be able to hear each other anymore. Some systems (like the Sena we use), will automatically re-connect when you're back within range again. Others don't.
---
What about bluetooth intercoms for group rides?
Ride in a group and Bluetooth will limit the distance and user number that it's possible to connect. Multiple riders, spread over a larger geographic area, need a more powerful device that utilises Mesh technology, which gives greater coverage and connectivity.
If you are riding in a group, make sure you have a motorcycle camera or helmet cam to record the fun!
---
The best motorcycle touring intercoms and bluetooth headsets
Planning a motorcycle tour or enjoy longer rides? Here are some of the best motorcycle intercoms to consider:
Sena 10S Motorcycle Bluetooth Communication System
Best Motorcycle Intercom for touring & pairing with cameras!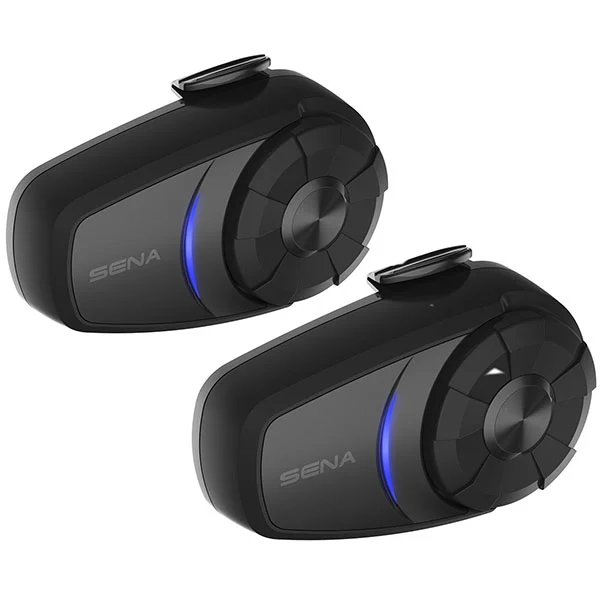 The hands-free Sena 10S manages to pack an incredible number of features into a reasonably priced package. Its slimmer profile design reduces wind noise and features a single clamp connector to ensure it stays in place.
The Sena 10S can keep you in touch with up to four other riders. It does this thanks to the 'one-touch group intercom' system with an impressive range of 1.6-km. At this range, Sena claims the HD stereo audio is crystal clear. This feature makes it one of the best motorcycle Bluetooth helmet headsets for long-range on the market.
Pairing to non-Sena devices is made easy by universal 4.1 connectivity. At the same time, a Smartphone app gives access to configuration and setting changes.
If all that wasn't enough, it's possible to pair the Sena 10S with a suitably equipped GoPro or Sena Prism Bluetooth action camera. This feature allows it to record HD video using the system's headset mic.
We used these headsets for years and they were fantastic. (We only changed because our new helmets don't fit them!)
Up to 12 hour talk time
1.6km range
Works with other bluetooth helmet systems
Up to 5 riders (inc you)
Easy to set up
Can be used with GoPro/ Action camera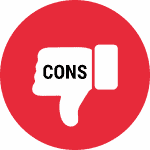 Clamp system quite bulky
Motorcycle intercom review feedback suggests heavy rainfall can interfere with the system.
Where to buy the Sena 10s motorcycle intercom system?
You can buy the Sena 10s from one of these reputable sellers:
---
Sena 10R Low Profile Motorcycle Bluetooth Communication System
Best Motorcycle Intercom for Battery Life
It is not surprising that the Sena 10R bluetooth motorbike intercom systems shares many of the same features as the 10S. However, there are some significant differences, which we'll take a closer look at shortly.
The 10R unit is one of Sena's ultra-low profile range and the slim, lightweight design does make a difference- especially when mounting it on the side of a motorcycle helmet; it looks and feels around half the thickness of the 10S.
The fit is universal for all helmets but make sure you get the placement right the first time, as the self-adhesive pads are strong.
Decent-sized cut-outs on either end of the intercom module make it easy to access the various functions, in addition to slightly raised controls.
The 10R's additional feature which separates it from the rest of the 10 range is its separate battery pack which attaches to the back of the motorcycle helmet. It is possible to remove the lithium-polymer battery for recharging.
However, its primary purpose is that you can replace it with a fully charged spare. Moreover, connectivity is universal, allowing pairing with non-Sena devices and sharing comms with four other units.
Voice prompt allows the rider to take calls and the speed dial feature lets you load your three favorite numbers via the app. In addition, the rider can operate the 10R via a handlebar-mounted remote, which is available for purchase as part of a Bluetooth helmet kit or separately.
Separate battery pack
Ultra-slim design
Easy to use while riding
Universal connectivity to other brands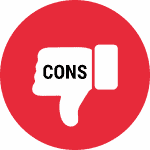 Handlebar remote can be annoying to use
User manual online only
EDITOR NOTE: This is what we now use on our motorcycle helmets, because it's possible to fit them very discreetly. I have mine in the back of my pink motorcycle helmet, which takes a little getting used to if you're used to it being on the side, but it's still very easy to use.
Where to buy the Sena 10r motorcycle intercom system?
You can buy the Sena 10r from one of these reputable sellers:
---
Best Motorcycle Intercoms for Multi/ Group Riders
If you like to ride as a group (pack? Gaggle?) and want to be able to communicate, share music and take the mick when something goes awry, these are the best bluetooth motorcycle intercom systems for you
Cardo Packtalk Slim JBL Bluetooth Intercom
Best Motorcycle Intercom for Sound Quality
If you often ride as part of a large group and sound quality is high on your list of priorities, the Cardo Packtalk Slim JBL intercom system is a great option.
Thanks to Cardo's Dynamic Mesh-Technology, it's possible to use up to 15 intercoms simultaneously, allowing everyone in the riding group to communicate. The standard operating range is around 1.2-km, which you can extend to over 7-km with six riders or more.
Thanks to Universal 4.1 connectivity, you can easily pair non-Cardo intercoms. According to Bluetooth motorcycle intercom review feedback, this is a major plus point for multi-rider communications.
The lithium battery boasts an impressive talk time of 13 hours. Meanwhile, a full charge should take around four hours. The wedge-like intercom module at its widest point is a mere 6.5-mm thick. It has three finger-width contoured control sections.
These sections let you take or make calls and control most of the intercom's functions manually. Primary functions are also possible via voice command.
The 40-mm JBL designed speakers rubber stamp Cardo's commitment to high-quality sound. These speakers allow for the full enjoyment of the built-in FM, RDS radio or streamed Smartphone playlist.
13 hour talk time
up to 15 riders connected
High quality speakers
Twin audio channels for phones & GPS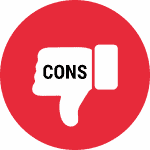 Voice activated microphone is wind noise sensitive
4 hour charging time is longer than some other intercom systems
Expensive
Where to buy the Cardo Packtalk Slim motorcycle intercom system?
You can buy the Cardo Slim from one of these reputable sellers:
---
Cardo Packtalk Bold JBL Bluetooth Intercom Single Pack
Best Motorcycle Intercom for Group Chat
The 'Bold' option of the Cardo is an update from the previous Packtalk intercom and features Dynamic-Mesh communication technology (minus the bugs.) There are some great new features, too and the Cardo Bold is raising the bar high for wireless motorcycle communications.
Bulkier than the Cardo Slim, the Bold has an external aerial that fits flush when not in use. This feature, in theory, allows for a clearer signal. Just don't forget to flick it up before riding, as it doesn't fare well with gloved fingers.
Fitting the Bold is relatively straightforward. The baseplate secures the helmet with the intercom section clicking into place on top.
This device is one of the best motorcycle helmet intercoms for long rides, boasting a talk time of 13 hours. Yet don't panic if you forget to charge it overnight. Instead, you can charge the Bold on the go via your motorcycle's power outlet or using a power bank.
Thanks to Universal 4.1 connectivity, using the multi-rider feature is easy, even with other brand intercoms. For example, you can connect other motorcycle helmets with one intercom used as an admin. You do this by holding them next to the admin helmet. Better still, if anyone in your group stops, once back in range, reconnection is automatic. The intercom range is up to 1.6km / 1 miles, but can be extended up to 8.0km / 5 miles when only 6 riders are using it.
Voice commands, a built-in radio with auto search function and high-quality JBL speakers make the Cardo Bold one of the best motorcycle intercoms on the market.
13 hour talk time
Rechargeable on the go
Auto-connect once back in range
Up to 15 riders- can share music
Fully Waterproof
Built in FM radio
Battery warning voice alerts
Two audio channels for mobile and GPS
Universal- can connect to other bluetooth helmet intercom systems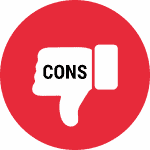 Wind noise can be an issue
Expensive
Can be fiddly to connect- doesn't always happen first try
Where to buy the Cardo Packtalk bold motorcycle intercom system?
You can buy the Cardo Bold from one of these reputable sellers:
---
Lexin G16 Motorcycle Bluetooth Intercom Multi-Rider
Best Mid-price Motorcycle Intercom Multi-Rider
No need to break the bank to enjoy top-of-the-range features for group bluetooth helmet intercoms. This system falls between the budget and top-shelf units when comparing price points.
The Lexin G16 allows conversation for up to 16 riders with a claimed distance range of 2km. These impressive stats are thanks to the intercom's Bluetooth 5.0. As a result, it is twice as fast and gives four times the range of the 4.2 version.
Thanks to Lexin's universal pairing facility, connectivity to other brand intercoms is straightforward. Music sharing is only possible with other G16 units, so the fast streaming and built-in FM radio are primarily aimed at rider and pillion.
The sound quality is impressive, thanks to 40-mm HD speakers. What's more, the unit's advanced noise reduction software is clear up to a claimed 144-kph. The intercom is water and dustproof and features an integral LED light.
The LED is useful for night riding. It means you can instantly check out a potential issue without removing your helmet or finding a flashlight. The light facility will drain the battery, but there is power to spare with 15 hours of intercom talk or music streaming. The 2 hour recharge time is impressive.
15 hour talk time
Up to 16 riders – range 2km
Universal- can connect to other bluetooth helmet intercom systems
Good noise reduction
LED light
Water/ dust proof- perfect for motorcycle touring
Recharges in 2 hours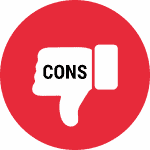 Music sharing only possible with other G16 units
Not as many features as some other brands
Lost connections must be manually re-added
Where to buy the Lexin G16 motorcycle intercom system?
You can buy the Lexin G16 from one of these reputable sellers:
---
Best budget motorcycle bluetooth intercom systems
Don't want to break the bank? No problem- these motorbike helmet intercoms will allow you to communicate easily.
FreedConn Motorcycle Bluetooth TCOMVB Communication System
Best Budget Motorcycle Intercom System
Only just crossing into the three-figure price range for two headsets, the FreedConn offers excellent value for money. In the case of rider to pillion intercoms or if you often ride in a small group, this system should cover your needs.
Pairing to a pillion allows you full access to all the FreedConn's features. What's more, you can link three riders together over a distance of 800m.
Advanced noise suppressing software gives good sound quality and the built-in stereo FM radio feature remains clear up to 120kph. In addition, FreedConn's Audio Multitasking Technology allows you to listen to music and GPS prompts while taking a call. Moreover, it can switch manually between the three.
NOTE: manufacturer information is vague. There is no mention of universal 4.1 connectivity, so pairing with anything other than the same brand may be a problem.
The rechargeable lithium-polymer battery supplies around 10 hours of talk time and a charging time of around 3 hours. No battery charger is supplied but is rechargeable using a phone charger.
Waterproof
Great value
3 hours charge time
Can use phone, GPS and talk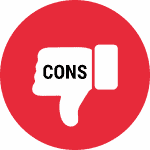 Only 10 hours talk time
No battery charger
May not be possible to link with non- brand devices
Short range
Where to buy the Freedconn TCOMVB motorcycle intercom system?
You can buy the Freedconn TCOMVB from one of these reputable sellers:
---
Fodsports M1S Pro Group Motorcycle Helmet Communication System
Best Budget Motorcycle Intercom Multi-Rider Choice
The M1S Pro may not be as inexpensive as the FreedConn but its additional features make it worth the extra cost.
To begin with, the system's Bluetooth 5.0 allows for good clear comms between a maximum of eight riders in the group. Maximum distance coverage is 500-2000-m depending on structural obstacles.
Motorcycle intercom review feedback suggests that pairing to a Smartphone is simple, making it possible to listen to music, GPS prompts and take a call, all hands-free. The large control buttons on the intercom give it a hi-tech look but make manual operation easier.
The chunky size of the unit is also due to the 900-Ah battery. It is one of the most powerful batteries available, giving 20 hours of talk time, 12 hours of intercom conversation or 16 hours of music.
After a three-hour charge, the battery is ready for duty and you can top it up on the go via a power bank. The M1S also boasts 4.1 connectivity, so pairing to other brands' systems shouldn't be a problem.
Good battery life
Great value
Pairing to other brands possible
Up to 8 riders
2km range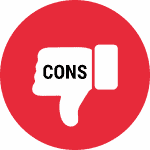 Chunky
Mic suffers from wind noise
Where to buy the Fodsports M1S Pro motorcycle intercom system?
You can buy the Fodsports M1S Pro from one of these reputable sellers:
---
Commonly asked questions about motorcycle intercoms
Still got questions about choosing the best motorbike bluetooth system for you? These might help:
Can you talk on the phone while riding?
You can. Better still, if your Smartphone or intercom has the relevant software, you can use voice commands to take and make a call or speed dial contacts.
Can I listen to music on my headset while riding?
Yes, and there's more than one way to achieve this. You can either listen to the playlist on a Smartphone or tap into its FM radio mode. Meanwhile, some motorcycle intercoms offer a built-in FM radio feature with preset or roaming options.
Are all motorcycle intercoms compatible?
No. As you've seen in this review, not all helmet intercom systems can talk to each other. Also, not all intercoms are suitable to fit every motorbike helmet, so you'll need to check the specs carefully before you buy.
What is the best motorcycle intercom for helmet?
The best intercom is one that you can afford and enjoy using. It needs to have the features you require- and you can save a lot of money if you don't need things like GPS connectivity or to talk to large groups.
Personally, this is the motorcycle intercom system we use and have done for many years. Yes, there are newer versions now available but this is still doing the job- for now!
Is Mesh better than Bluetooth?
Mesh is the term for a different technology to bluetooth. It allows many more riders to be connected on one system. Both the Sena and Cardo systems have this (Cardo call it DMC)
Do Sena intercom systems work with Cardo?
Yep. Both systems will work universally with other brands, so they will work with each other no problem.
---
We hope you found our review of the best motorcycle intercoms helpful. Here are some other posts you might enjoy:
---