Considering buying a pair of heated motorcycle gloves for riding during winter or when the weather is cold? Not sure whether to buy heated grips or gloves? Wondering which brand is best and how effective they REALLY are? Should you get wired or rechargeable heated gloves? No worries- we've got you covered. Here's everything you need to know about choosing and using heated motorcycle gloves this winter.
*We work hard to make this the best motorcycle touring & tips website possible, for both male and female bikers. The website is supported by our readers, so if you buy through links on this site we may earn a commission- at no extra cost to you. All opinions remain our own.
---
Buying heated motorcycle gloves
Riding a motorcycle in cold weather can be a miserable experience if you are not prepared. Just ask my husband- he's had to listen to my complaining for YEARS.
This winter, he decided to save his eardrums (check out our review on the best motorcycle intercoms and bluetooth headsets) and treated me to some heated winter riding gear.
First on the list- heated motorcycle gloves, as my hands are always the first place to suffer (as well as my toes.)
I'll be honest, I was a little skeptical about these. Were they REALLY worth the money? Would they be too bulky? Was I going to get electrocuted (I mean, that's one way to stop me complaining!)
Not sure which is best for you? Read on to learn how to choose the right option for you.
---
Do you really need heated motorcycle gloves?
We ALWAYS recommend wearing proper protective motorcycle clothing when you ride, even if you're just popping down the road to the shops.
But, in a word, no- you don't need heated gloves, even if you live somewhere like the UK where it gets cooooooold in winter.
Still, riding with cold hands is uncomfortable and can be painful when the temperature drops too low.
There is also a safety issue. With icy hands, your reaction times to control the front brake and clutch are adversely affected, putting you in more danger of an accident. With warm hands, you are able to react a little quicker, which could make all the difference.
Whether you choose to wear heated motorcycle gloves or not is a personal choice, depending on where you live, how often you ride, and which seasons you ride in. If you live somewhere with long hot summers (lucky devil) and store your bike away in the garage for the winter, then heated bike gloves would probably be a waste of money.
However, if you commute to work on your motorcycle all year, tour on your bike no matter the weather or like us enjoy riding in every season, then heated bike gloves would be a great addition to your riding kit.
---
Motorcycle heated gloves- do they work?
Yes, heated motorcycle gloves do work, and they work very well if you get a good quality pair. Unfortunately, many are, frankly, rubbish! You'll find plenty of cheap heated motorbike gloves on the market, but apart from not heating very well, they will offer little protection in a crash. The bottom line is you get what you pay for- buy from a well-known brand designed for motorcyclists if you can afford to. If you can't, one of the alternative options listed below might be a better choice for you.
---
How to choose the best heated motorcycle gloves for you
There are several aspects to consider when choosing which are the best heated motorcycle gloves for you.
Power Source
There are two options for power- battery or wired.
Rechargeable Battery Power
Using rechargeable batteries is probably the most convenient, as no wires connect you to the bike battery, so there is nothing to install or connect. The downside, of course, is that the batteries may run flat during your ride, and you have cold hands again. Either you only make short trips during cold periods, which could be convenient for commuting, or you'll need to invest in some spare batteries.
Using you Motorbike Battery
A permanent wired connection to the motorcycle battery means you should always have the power to heat your gloves. As mentioned earlier, though, this means a cable will connect you to the motorcycle. Just remember to disconnect when you get off your bike!
Chemical Reaction Heated Gloves
There are several chemical reaction type heating systems. You snap or shake the container with disposable types to start the chemical reaction. The reaction produces heat, and you put the container inside your glove. There are also reusable chemical heat pads. Once used, you boil them in a pan of water to restore them, ready for use next time.
Stored Heat Gloves
These work by heating a pad or chemical container that slowly releases the heat. You then insert the pad into the glove. They are reusable; just keep reheating the pads.
The Best Choice for Heated Bike Gloves: In my opinion (and the option we picked) rechargeable batteries are the best option. This means no wires (allowing you to scratch your neck or wipe your visor) and you can easily carry a spare battery pack or two if needed.
Warning when choosing heated bike gloves
Before we go any further, we need to address one crucial point. We are specifically talking about motorcycle-heated gloves here, not any old heated gloves. The priority of your motorcycle gloves is to protect your hands in an accident. There are plenty of heated gloves on the market, but most are not designed for motorcycle use.
Do not buy heated ski gloves (for example)- they will not be anywhere near as effective should you crash. If you buy heated gloves, make sure you buy a pair designed for motorcyclists.
---
Heated gloves or heated grips?
As we have already mentioned, heated handlebar grips are a common alternative to heated motorbike gloves. This system uses electrical coils wrapped around the handlebar, under the rubber grip, controlled by a switch on the handlebars, but now also via the TFT screen of newer bikes.
Of course, many modern bikes, not just BMWs, now come with heated grips as standard. You may still need heated gloves in extreme weather, but grips will often be enough in most cases.
However, if (like us!) you own and use several motorcycles, or have a bike which doesn't have grips, you may find it cheaper and easier to have heated gloves so that you can wear them on each bike.
Pros and Cons of heated motorbike gloves
Like most things, there are pros and cons to using them.
Pros of Heated Motorbike Gloves
Direct Contact. Unlike heated grips, where the entire thickness of the glove is between your hand and the heat, the heating wire in a heated glove is almost directly heating your hand. Your hands should warm up quicker and stay warm for longer.
They Heat Your Whole Hand. While heated grips can only heat your palm, the heating elements of a bike heated glove cover your whole hand. Heated gloves give a more even and complete heating effect than heated grips. Trust me, this makes a big difference!
Efficient. With the heating elements encased in the thermal lining of your glove, more of the heat will reach your hand compared to heated grips.
Downsides of Heated bike gloves
Electrical Wires. Your heated motorcycle gloves need a power source. One method is to connect them to the motorcycle battery, but this means cables from the battery to the gloves. Concealing and keeping the wires out of the way is the main downside to heated gloves.
Remembering to Disconnect the Wire Before Getting Off Your Bike. This is pretty self-explanatory, I think! If you forget to disconnect, you risk damaging the gloves or cable.
Limited Battery or Chemical Life. If you don't want to connect your heated gloves to the motorcycle battery, then you'll need either batteries or a heating pack of some kind. In both cases, the batteries or chemicals have a limited heating time. Batteries will need recharging regularly, and heating pads need resetting in a microwave. For longer trips, this is a little inconvenient.
---
Best Heated Motorcycle Gloves- reviews
Best Overall for bikers that want high quality & CE approved heated motorcycle gloves– these are the ones we chose.
Keis started in the 1990s with a pair of heated inner gloves and are specialists in heated clothing. They make nothing else. The company has developed a patented, infrared heating system, using ultra-thin heating elements within the gloves.
The Thinsulate thermal lining and Hipora waterproof membrane, combined with the thin heat system, allow the Keis G601 gloves to remain lightweight and flexible, essential for better control and feel.
A push-button on the back of each glove controls the heating level (there are 3 heat settings), and you can power them either from the motorcycle battery or an optional extra rechargeable battery. Across the knuckle area, there is hard but flexible armour, and a scaphoid guard protects the palm area. There's even a visor wiper on the index finger.
You can also connect the gloves to Keis heated jackets for an integrated heating system. They designed the Keis G601 gloves to meet the needs of motorcyclists and the EU's personal protective equipment regulations.
Pros
Get warm REALLY fast
3 variable heat settings
Decent battery life OR can be connected to motorcycle battery
Light and flexible design – easy to use
Thinsulate lining & Hipora waterproof membrane
Don't feel bulky or heavy, even with the battery packs in place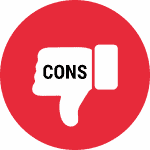 Cons
Rechargeable batteries are an extra cost option
Expensive
PERSONAL REVIEW: These are the gloves we bought and they are AMAZING. Seriously, we've used them every time we've been on a ride for weeks now and they've never let us down. We have the rechargeable batteries and they're easy to charge and attach. Expensive, yes, but honestly worth every penny!
Where to buy the Keis Heated Armoured Motorcycle Gloves
You can buy the Keis heated gloves from one of these reputable sellers:
---
Best armoured heated motorcycle gloves for winter riding at a reasonable price
Gerbing is well known for its quality heated motorcycle gear, and the MicroWire PRO heated bike gloves are no exception. Made from 0.6 mm leather, with a Hipora lining, the Gerbing gloves are waterproof, windproof, and breathable.
The hard knuckle protection provides extra safety, and the gloves have a reassuringly solid feel. One particular feature of the Gerbing kit is the flexibility of power methods. You can heat the gloves through a direct connection to the motorcycle's battery, connecting them to a Gerbing heated jacket liner, or using rechargeable batteries.
The Gerbing rechargeable batteries are optional extras, but they will last around eight hours, so they are suitable for all-day riding. Temperature control is through a push-button on top of the gloves for simple on-the-move adjustments.
Gerbing also offer a lifetime warranty on the heating wires.
Pros
Flexible heating methods, including your motorcycle battery and rechargeable batteries
Easily connect to other Gerbing heated clothing
Waterproof, windproof, and breathable
Hard knuckle protection
Lifetime warranty on the wiring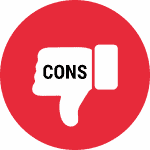 Cons
Some reviewers complained the gloves didn't get very hot, just warm
Rechargeable batteries cost extra
Where to buy the Gerbing Heated Armoured Motorcycle Gloves
You can buy the Gerbing heated gloves from one of these reputable sellers:
---
Smart technology that monitors your body temperature!
If you want smart technology, which monitors your body temperature and knows how to regulate itself, look no further. One of the downsides of most other heated motorcycle gloves it that it's tricky to change the temperature setting while you're riding. With the IXON IT-Aso gloves, you don't need to.
Ixon uses 'Clim8' technology- they've created the only smart heated glove that knows when and how to keep your hands warm. The gloves are equipped with an intelligent sensor, allowing the heating system keeps your hands at a constant temperature whatever the outside conditions.
You need to connect the gloves to an app in order to use them- app is free to use but does mean you'll use phone battery via Bluetooth.
Also available in ladies fit- see further down this post.
Pros
Smart technology
Self regulates
Waterproof and breathable
Very well made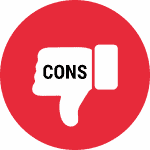 Cons
Needs app to work
Expensive
Where to buy the IXON Heated Armoured Motorcycle Gloves
You can buy the IXON heated gloves from one of these reputable sellers:
---
Best Budget Heated Motorcycle Gloves
Motorcycle clothing is expensive. Here are some of the best heated motorcycle glove options which are cheaper but still offer decent protection for your hands.
Best for motorcyclists on a budget but need heated gloves for winter riding.
Oxford is a famous manufacturer of value-for-money motorcycle accessories, particularly its HotGrips heated handlebars, so moving into heated motorcycle gloves was natural. Oxford's Inox heated bike gloves continue the company's reputation for affordable kit, with their waterproof, breathable Inox heated motorcycle gloves at a more competitive price.
The construction is thick 1mm leather with 500 denier nylon panels and a suede palm for a superb feel on the grips. Where the Inox heated gloves fall down a little is the lack of armour on the knuckles or fingers, although there is extra padding in vulnerable areas. On top of the gloves are three-stage independent heat controls for precise temperature change, even on the move.
Heating is only available through wiring the gloves to the motorcycle battery, with no option for rechargeable battery use. While this guarantees the power supply, it's not always the most convenient. If you are looking for heated motorbike gloves on a budget, the Oxford Inox will make a good choice.
Pros
Value for money
Waterproof and breathable
1mm leather construction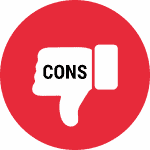 Cons
No knuckle armour
Only powered by the motorcycle battery
Where to buy the Oxford Heated Armoured Motorcycle Gloves
You can buy the Oxford heated gloves from one of these reputable sellers:
---
Best for bikers looking for the cheapest heated bike gloves for all-weather riding
The Day Wolf heated motorcycle gloves are made from heavy-duty polyester with leather protection in impact areas and a stiff carbon fibre knuckle protector.
Inside is a breathable waterproof membrane with foam padding. A pocket in the cuff holds the battery for the heating element, just behind the knuckle protector. When in place, the battery is barely noticeable. Depending on the setting, two supplied rechargeable batteries will give you between 2.5 and 6 hours of heating.
Three heat settings, controlled by a push-button on the cuff, allow you to set the perfect temperature. Where the Day Wolf motorcycle heated gloves score highly is value for money. They are normally cheaper than the Oxford heated gloves and offer better protection. The downside is the potentially short battery life.
Pros
Value for money
Carbon fibre knuckle protection
Waterproof
Non-slip palm patches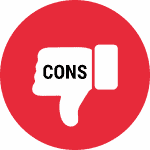 Cons
Short battery life, particularly in high setting
You cannot connect them to your motorcycle battery
Where to buy the Day Wolf Heated Armoured Motorcycle Gloves
You can buy the Day Wolf heated gloves from one of these reputable sellers:
---
Best for budget-conscious bikers that want the choice of motorcycle connection or rechargeable batteries.
If you are looking for reasonably priced heated gloves that are supplied with batteries and a connection harness, then Barchi Heat BH03 should be on your list. They are not usually the cheapest we've reviewed here, but they include rechargeable batteries in that price.
Constructed from sheep leather, with a hard, carbon-fibre knuckle protector, the Barchi Heat gloves certainly look and feel the part. Inside are three layers to keep your hands warm, comprising a soft cotton fleece, then a waterproof layer, and finally a breathable layer.
Like many of the others, a button on the back of the gloves controls the heat setting, with three options: low, medium and high. In the high setting, expect to get around 2 to 2.5 hours of heat, while the low setting will last for up to 6.5 hours. Alternatively, use the supplied motorcycle battery harness to connect to a permanent power supply for all-day riding.
Pros
Great price
Rechargeable batteries include
Motorcycle battery harness supplied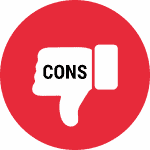 Cons
Some owners experienced poor quality stitching
Short battery life on high setting
Where to buy the Barchi Heated Armoured Motorcycle Gloves
You can buy the Barchi heated gloves from one of these reputable sellers:
---
Best for bikers looking for the cheapest heated motorcycle gloves
The Macna Unite RTX gloves are among the cheapest on review here, and they have achieved some savings by reducing the protection for your hand. There are no knuckle guards, and the construction is part is textile with leather patches in exposed areas.
Some will argue that keeping your hands warm and controlling the motorcycle in winter is more important than outright protection. It is, of course, a balancing act between the two. Rechargeable batteries stored in the cuffs provide the heating power, with four heat levels controlled by a button on top of the glove. A battery level indicator is included, which is a great touch. Adding to the warmth is a Thinsulate lining and a waterproof membrane.
Pros
Cheap
Thinsulate lining
Waterproof membrane
Palm slider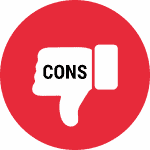 Cons
No armour protection
Mainly textile construction
Where to buy the Macna Heated Motorcycle Gloves
You can buy the Macna heated gloves from one of these reputable sellers:
---
Best heated motorcycle gloves for women
Personally, I wear the Keis heated gloves above. However, I am 5'11 and the small size fits me great. I can fully understand that smaller women will need a smaller glove cut just to their size, so here are some of the best heated motorcycle gloves on the market for female bikers.
Best for ladies with a more classic style
Not every girl wears black (or pink. Or purple!) If you have a more classic motorcycle, these are the heated gloves for you.
The Minworth ladies heated gloves combine retro styling with modern technology. The heating elements are battery-powered and run throughout the fingers and back of the hand. There are three temperature settings, allowing your hands to remain warm and toasty on the coolest of rides.
When it comes to recharging the batteries, Merlin have specified a USB charger giving a greater range of versatility when it comes to charging on tour or at home- no need to carry additional chargers.
Even better, these gloves are waterproof, warm AND touchscreen compatible.
Pros
Classic styling but modern technology
Easy to charge
Waterproof and warm
Touchscreen compatible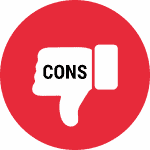 Cons
Battery packs only- you cannot connect them to your motorcycle battery
Where to buy the Minworth Ladies Heated Motorcycle Gloves
You can buy the Minworth Ladies heated gloves from one of these reputable sellers:
These gloves are also available in MENS sizing, and come in black for both genders. See all options here
---
Best for ladies that want and can afford the ultimate in heated motorcycle gloves
For high-quality ladies' heated motorcycle gloves, you'll be hard pushed to find better than the IXON IT-Yate. They first designed them as thermal motorcycle gloves in leather, with a knuckle protector, scaphoid armour, and a palm slider. Add in a thermal lining and adaptive, Bluetooth-controlled temperature via your smartphone, and you have a pair of high-tech heated bike gloves.
But there is still more tech! Once you set your desired heat via your smartphone, the heating automatically switches on and off to maintain a constant temperature. There is no need to fiddle about with a switch and take your eyes off the road. The Ixon is battery-powered, and the intelligent heating controls will optimise battery life and warn you when there is only 20% power left.
How long the battery lasts depends on factors such as outside temperature and desired rider heating level, but they should be suitable for a day's ride. Of course, all the tech and hand protection comes at a price, and the Ixon is one of the more expensive options on the market.
Pros
Intelligent, Bluetooth controlled heating with auto switch on and off
Waterproof and breathable
Excellent crash protection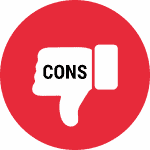 Cons
Expensive
You cannot connect them to your motorcycle battery
Where to buy the IXON Ladies Heated Motorcycle Gloves
You can buy the IXON Ladies heated gloves from one of these reputable sellers:
---
Best for ladies looking for a quality heated motorcycle glove.
The Gerbing XRW ladies heated bike gloves are based on the company's popular XRL unisex glove, redesigned specifically for women.
Manufactured in Tough textiles with a leather palm, with a discretely concealed hard knuckle protector, the Gerbing offers excellent protection. A scaphoid protector in the palm area completes the protection.
Gerbing's MicroWirePRO stainless steel heating system keeps your hands warm, backed up by a Thinsulate thermal layer and a Hipora waterproof and breathable lining. You can heat the gloves either from the motorcycle battery or through optional extra rechargeable batteries of up to 3 amps. You can adjust the temperature through a button on the back of the glove.
Pros
Designed specifically for women's hands
Option of motorcycle battery or rechargeable battery power
Thinsulate lining
Knuckle protector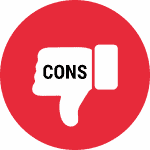 Cons
Manufactured in part textile, reducing safety
Bland looking
Rechargeable batteries are an extra cost option
Where to buy the Gerbing Ladies Heated Motorcycle Gloves
You can buy the Gerbing ladies heated gloves from one of these reputable sellers:
---
Other Alternatives to heated motorbike gloves
Handlebar Muffs
Handlebar muffs were one of the first attempts to keep your hands warm on a motorbike and are still around today. They are huge static… muffs (can't think of another word) which you attach them to the bars, covering the grip and associated controls.
They are very effective in keeping your hands warm but have a couple of downsides:
First, they are not exactly stylish, but that's not the point.
Second, they can be a little restrictive, covering the handle and controls, so you need to fit them with care.
Still, there are still plenty of people around who use and love them. If you'd like to know more, these ones are highly rated.
Handlebar Hand Protectors
Most adventure bikes are fitted with hand protectors, designed to prevent you from hurting your hands on branches, etc., when green laning. The protectors also do a great job of keeping rain and cold air away from your hands, so for short journeys or when the weather isn't too cold, they may be enough. These ones are easy to fit and still look somewhat stylish.
Heated Inner Gloves
If you have a pair of winter motorcycle gloves and just want to add some heating, you could consider buying heated inner gloves. The advantage of this approach is that you wear the same trusted motorcycle gloves all year and use the inner gloves only when it's cold. The downside is the bulk of effectively wearing two pairs of gloves, although these ones are very light and easy to put under almost any pair.
---
Final thoughts
Riding a motorcycle with cold hands is painful and potentially dangerous. Your reactions are slower and not as controlled. The chances of having an accident increase as your hand temperature decreases.
Heated gloves are a great way of keeping your hands warm and your ride safe. Your gloves still need to protect you in a crash, and by keeping your hands warm, the risk is reduced. Choose a glove that offers the standard protection you want, such as leather patches and armour, then look at the heating system to choose the best option for you.
Other posts you might find useful: